Savings & Promotions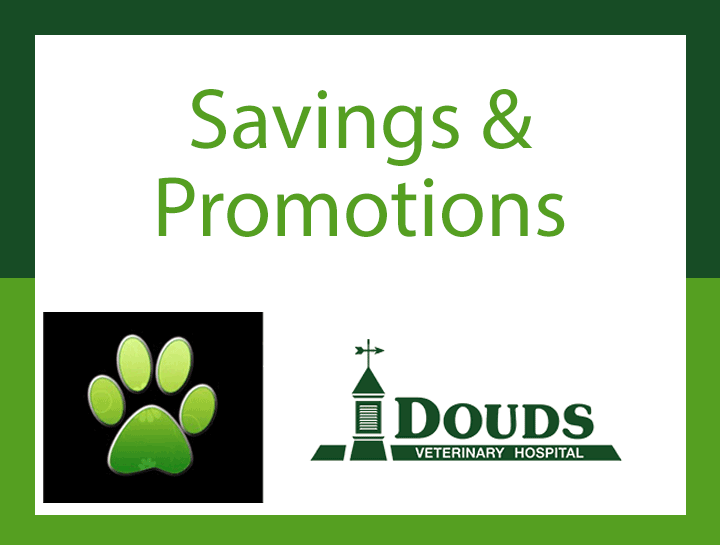 May 1, 2020
Download our New Client Savings Coupon!
---
Feline Wellness on Wednesdays:
10% off the regular price of feline wellness exams on Wednesdays.
---
Senior Wellness Package:
15% off the regular price of exam and tests when done at the same time.
---
Dental Special:
15% off the regular price of the Dental Package
Package includes:
Dental x-rays
Scale, polish, + fluoride procedure
Anesthesia
Pre-surgical blood work
IV Catheterization fluids
Pre-surgical exam
Package does not include: Oravet application, Clindoral application, Exractions, Pain medication for extractions, Heartworm or FeLV / FIV testing
---
Spay & Neuter (Surgical Procedure):
15% off spay & neuter packages. Packages include surgery, anesthesia, post-operative laser treatment, and nonsteroidal anti-inflammatory pain medication for go home as appropriate.
---
First Time Groom/Consult Only $30:
For any puppy less than 6 months old:
An introduction to the tools used throughout your puppy's groom career
A soothing bath and condition
Brush-out
Toe nail trim
Ear cleaning
Face trim around eyes
Sanitary trim
Feet trim
Tips and tricks the pet parent can do at home to make the experience more enjoyable when visiting the groomer
It's best to introduce the puppy to grooming at around 12 weeks of age
We recommend that the puppy comes back in 3 to 4 weeks for an all-over cut if needed.
Our groomer, Kim, looks forward to meeting you and your pup!
---
Senior Citizens Savings:
Every Thursday for senior citizens age 60 and older, 10 percent off veterinary service involving a doctor.